If you didn't know, there was recently a HUGE video hop of so many wonderful cardmaking and crafty YouTubers called Save the Crafty YouTuber hop. It is full of great inspiration and prizes! For my video I shared a brush stroke foiling technique, and I love it! But, when I started to get some comments like "I love the technique but don't have anything to foil with" or "I don't have that particular gel", I started thinking about different ways you could get the same look with different products, specifically something that is easily accessible and doesn't require special tools. I found a way!!! Be sure to watch the video tutorial below to see how you can use the brush stroke foiling technique WITHOUT a lamintor!
---
The Video Tutorial
The video above contains products that were sent to me free of charge for design purposes. I only deisgn for companies I can stand behind 100%! To see who I currently or have previously designed for head HERE. This post also contains affiliate links.
---
The Technique
What You Need
Like I said above, this technique is a branch off of the original brush stroke foiling technique that I shared HERE. I really wanted to find a way that anyone could do this technique that wanted to try it out! All you need is cardstock, a paint or foam brush, Tombow Mono Multi Glue (the green cap), and foil.
The Tombow Mono Glue can be bought online or at most craft stores. But there are other glues that will work too. What you need is a glue that remains tacky once it has dried. I also like the Tacky-When-Dry Gel Medium from The Crafter's Workshop, but this can be a bit trickier to find.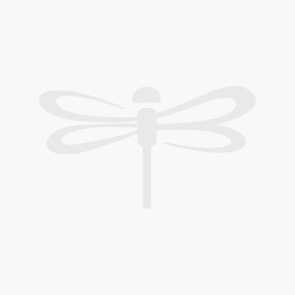 For foil, I like the Deco Foil from Thermoweb. This can be found online at any number of stores as well as Amazon in MANY different colors and patterns.
How You Do It
I started by die cutting my cardstock with a "Thanks" die. This is totally optional, but I just love the way this technique looks on die cuts, especially sentiments. But this looks great on just plain cardstock, too!
Then, I squeezed a bit of the glue onto a piece of scrap paper so I could easily dip my paint brush into it. Once I had the paint brush loaded up, I swiped the paint brush onto the die cut starting at the bottom and lifting away as I went up the die cut. You will need to reload your brush as you work your way across the paper and it will be hard to see, but I promise the glue is there!
Once you've made your way across the die cut, set it aside to dry for a few minutes. It doesn't take long since it is such a thin layer. While it is drying, be sure to rinse your brush so the glue doesn't dry in the bristles!
When the glue is dry, it will still be tacky and that's exactly what you want! Using a bit of the foil, lay the foil onto the die cut with the shiny or pretty side facing up. The dull gray side should lay on top of the glue. Use your finger, or bone folder, to burnish over the foil. Essentially, you just want to apply pressure to the foil to get it to stick to the glue. Lift away the foil and you should be left with a foiled piece of cardstock with a brush stroke texture!
Finishing the Card
This video is a two for one! I'm also sharing a fun background technique. To create this background I started by stamping the Flower Swirls stamps from Crackerbox & Suzy Stamps with a pigment ink ,specifically "Summertime" ink from the Versafine Clair ink line. I did double stamp with my MISTI to really build up the ink on the background.
Then, with my blending brushes from Amazon and Tiki Torch ink from Catherine Pooler, I ink blended over the top of the stamping. This softens the stamping and creates a bit of a ghosting look. I LOVE the way it looks!!
Finally, I assembled the card by adhereing the background to an A2 card base. To finish I also adhered the Thanks die cut with foiling directly in the center!
---
Shopping the Sale
Before I sign off for the day, I do want to remind you of the sale that is happening at the Crackerbox & Suzy Stamps shop for the remainder of March. The sales listed in the banner below are 20% off until the end of March. So now is the time to grab any that you like! Just click the image below to go shopping!
---
Thank you all so much for stopping by today, and I hope you all enjoyed a look at a different way to do the brush stroke foiling technique! If you are interested in any of the supplies I used today, you can find them all listed and linked down below! Until next time, happy crafting!!
---
Supply List
Affiliate links are used

Flower Swirl set of 2 Stamps
Shop at:
CSS

Heffy Doodle Thanks Die
Shop at:
SB.com

Tombow Mono Multi Glue
Shop at:
SB.com | AMZ

Paint Brush Value Pack
Shop at:
AMZ

Thermoweb Deco Foil – Copper
Shop at:
SB.com | AMZ

Versafine Clair Ink Pad – Summertime
Shop at:
SB.com | AMZ

Catherine Pooler Ink Pad – Tiki Torch
Shop at:
SB.com

Makeup Brush Set of 10
Shop at:
AMZ

Sizzix – Big Shot Machine
Shop at:
SB.com | AMZ

Scotch Delicate Surface Painter's Tape
Shop at:
AMZ

Fiskars – 12 Inch Personal Paper Trimmer with Cut-Line
Shop at:
SB.com | AMZ

Teflon Bone Folder
Shop at:
AMZ

Tacky-When-Dry Gel Medium
Shop at:
SB.com | AMZ
---
More Videos You May Enjoy!
Just click the photos to watch!